İthalat Ürünlerimiz

Saç Kenetleme Çözümleri

Çakma Somun Sistemi

Markalama Kalıp ve Ekipmanları

Self Clinching Fasteners
İmalat Ürünlerimiz

Hidropnömatik Silindir

Hidrolik Silindir

Pnömatik Silindir

Buster

Özel Buster

Kaynak Busteri

Rezerv

Pres

Hassas Hız Kontrol Silindiri
NP - Self Clinching Fasteners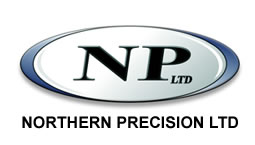 Self Clinching Fasteners provide strong load bearing male or female threads in thin Steel and Aluminium panels.

Installation is neat and easy, simply locate the fastener into a punched or drilled hole and apply a parallel squeezing force to embed the fastener into the panel.

Self Clinching Fasteners work by utilizing a clinch ring which, when embedded into the panel is filled with metal by a cold flow process, thus effectively locking the fastener into the panel. The very nature of the clinch process gives high torque out and push out performance.

Self Clinching fasteners require a parallel squeezing force to be applied for successful installation. Equally important is the length of time the force is applied. Sufficient time must be allowed for the cold-flow clinching process to work (this is often referred to as the dwell time when installing on a hydraulic press).

Self Clinching fasteners CANNOT be installed with a hammer blow as the force would only be applied for about a 100th of a second which is insufficient for the cold flow process to work.

If you require help with your application please contact our technical department and we will do our best to come up with a solution for you.

Referans olarak gösterebileceğimiz öncü firmalar; BMW, Audi, Jaguar, Peugeot, Citroen, Land Rover, Volkswagen ...


Self Clinching Fasteners Do's and Don'ts
Do


Punch or drill the correct size hole in the panel as specified for the fastener.
Make sure that the Shank or pilot of the fastener is located squarely in the hole before applying pressure.
Apply a parallel squeezing force.
Make sure the panel is held perpendicular to the Punch / Anvil.
Apply enough force to totally embed the knurling so the shoulder of the nut is squarely in contact with the sheet. For Stud and Standoffs, the head should be completely flush with the top of the panel.
Pay attention the specified minimum panel thickness for the fastener.
Pay attention to the specified maximum panel hardness limitations.
Pay attention to the minimum centerline to edge limits as specified for the fastener.
Make sure that installation tooling is in good condition and within specification for the fastener you are installing. *Please note that all punches and anvils should be made from hardened tool steel. A worn or deformed punch or anvil will result in a sub-standard installation and poor performance*


Don't

De-burr the hole on either side of the panel - de-burring will remove material that is required during the clinching process.
Over install the fastener - the fastener will distort, resulting in tight threads and a buckled panel.
Try to install the fastener with a hammer blow - a sustained parallel squeezing force is required to allow the cold flow process of material into the clinch ring / undercut to happen.
Install steel or stainless fasteners into aluminium panels before anodising or finishing.
Install the screw from the head side of the fastener. You must install from the opposite side of installation.
İndir